Door Furniture
To further enhance the look of your new composite door, we offer a fantastic range of elegant door furniture available in a variety of colour finishes including bright shiny chrome, hardex gold, graphite, black and white.
Handles
As standard all composite doors are supplied with a lever/lever handle system, the option of upgrading to the lever/pad or lever/lever split spindle system is available for £25. Upgrading to a split spindle handle system will help protect your home from burglary. With this handle when your door is closed the centre latch will not be released by moving the outside handle, unless you have the key that is!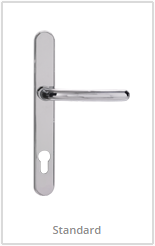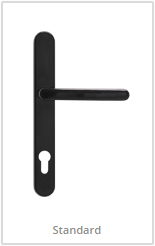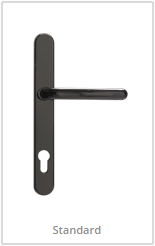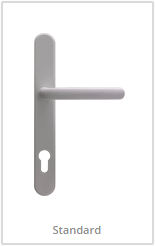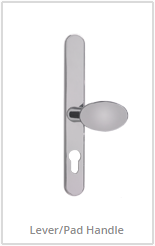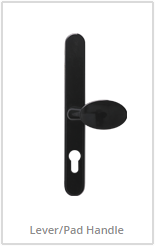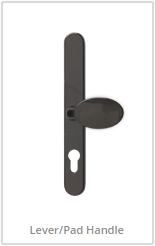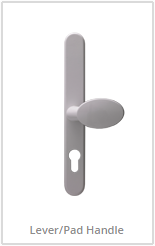 Letterbox
The 180 degree opening letterbox is available for £40. Its super-strong frame and flap are both solid dye cast metal. The nylon brush inside stops the drafts and we seal your letter plate twice to make sure it will stand up to any wind and rain. The flap is fully sprung loaded - so it closes perfectly every time. And it opens to 180 degrees. Which means even big packets and your favourite Sunday paper will post through easily.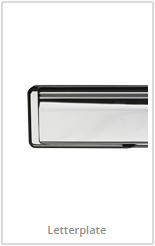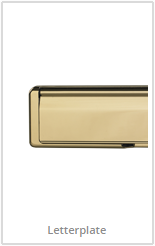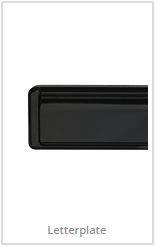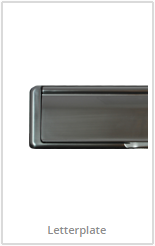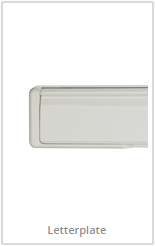 Knockers
We offer a Victorian urn knocker plus optional integrated spy for £15 and £20 respectively. All finishes salt spray tested to 480 hours (BS EN 1670: Class 5).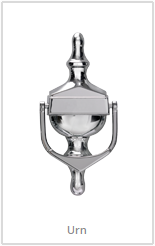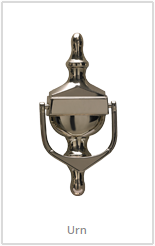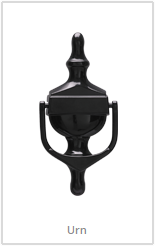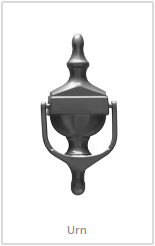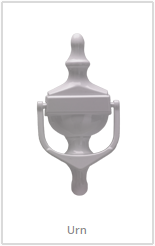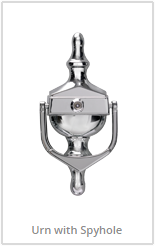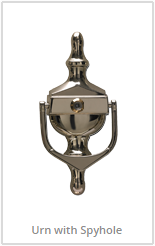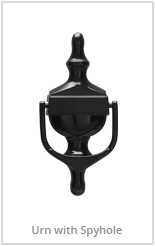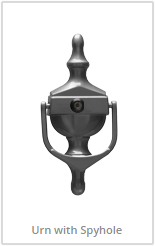 Spyhole, Security Chain & Numerals
Door numbers and letters are available for £5 each, A-E and 0-9 in chrome, gold, graphite and black to compliment your hardware suite. Those wanting extra security we offer a chain for £15 and a spyhole for £15.