01530 515160
sales@grpcompositedoors.com
Mon-Fri: 9.00 - 17.30
DECEMBER Special Offer
£100 Off All Composite Doors
Price Promise Guarantee
We'll beat any online advertised price
Free Nationwide* Delivery
Fast 10-15 Day lead time





Trustpilot
Our customers rate us 4.8 out of 5
External Cills, Thresholds & Profile
GRP Composite Doors UK offer a range of profiles to ensure that the new composite door you buy from us is tailored to best suit you requirements. As well as our standard chamfered Veka profile option, you can also choose the stylish Veka sculptured frame detail which is very popular in both the trade and commercial markets.
External Cills
We offer a choice of 3 different size external door cills, the standard 150mm, the short 85mm stubb cill and the oversized 180mm. The size determines the projection from the front face of the frame at the bottom.
For example, a 150mm cill will protrude around 80mm from the bottom as 70mm sits underneath the threshold. All pvc cills are 30mm in height.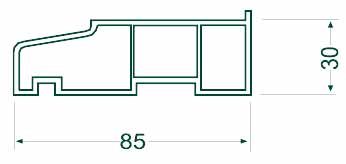 Thresholds
You have a choice of 3 thresholds, low 15mm aluminium, pvc 68mm full frame and the low pvc 50mm frame. The low aluminium is just 15mm high and creates a low step over when your door is open. The low threshold is suitable for disabled and wheelchair access and is Part M compliant. It is also colour matched to the door frame where possible.
The pvc threshold means you will have a four sided door frame with the frame along the bottom, when your door is open you will have around 68mm of frame to step over. This provides the tightest and most thermally efficient weather seal as the door sits behind the frame on all four sides.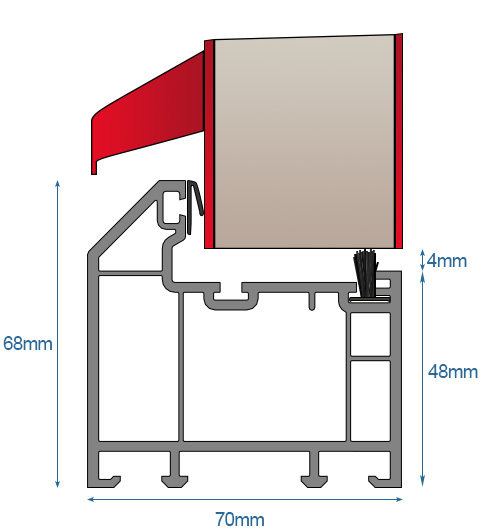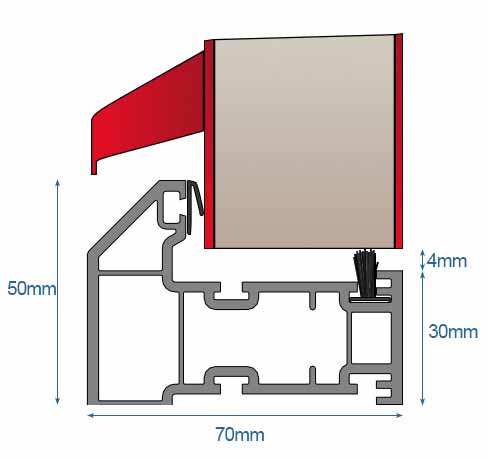 Depending on your choice of cill and threshold, you will need to ensure the door clears the internal floor when it is open.
Internal Clearance - Distance from the underside of the threshold/cill to the bottom of the door
Full 68mm Frame Threshold No Cill - 52mm
Full 68mm Frame Threshold with Cill - 82mm
Low 50mm Frame Threshold No Cill - 34mm
Low 50mm Frame Threshold with Cill - 64mm
Low 15mm Ali Threshold No Cill - 14mm
Low 15mm Ali Threshold with Cill - 44mm
Extensions / Add On's
Extensions are available in 15mm, 30mm or 45mm sections and will be useful if the brickwork opening is larger than the maximum frame size we can manufacture.
For example, you have an opening height of 2170mm and the maximum height we can manufacture a composite door with a cill and pvc threshold is 2147mm. A 30mm extension will be required, we will reduce the frame height to 2140mm and add the 30mm extension - this achieves the desired height of 2170mm.
For further information on our external composite doors and lead times please contact out friendly sales team.