01530 515160
sales@grpcompositedoors.com
Mon-Fri: 9.00 - 17.30
SEPTEMBER Special Offer
£100 Off All Composite Doors
Price Promise Guarantee
We'll beat any online advertised price
Free Nationwide* Delivery
Fast 10-Day lead time





Trustpilot
Our customers rate us 4.8 out of 5
Modern Aluminium Front Doors
Aluminium front doors have become increasingly popular in contemporary architecture and design. With their sleek appearance and impressive durability, it is no wonder why more homeowners and architects are now choosing aluminium as their preferred material for entrance doors.
Our aluminium front doors offer a combination of modern aesthetic appeal, high-performance security features, clean lines and minimalistic design backed by a 25 year colour guarantee and 10 year hardware guarantee. The powder coating is guaranteed not to peel, blister or fade, ensuring the door looks as good as new for its entire lifespan.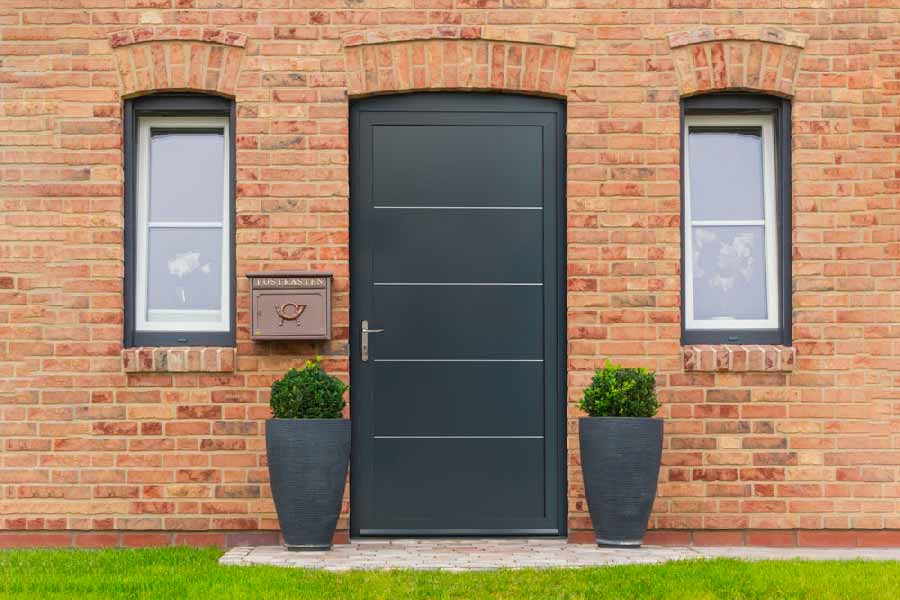 Whether you prefer a bold and dramatic entrance or a more subtle and understated look, our aluminium front doors can be tailored to your preferences. The sleek aluminium frames create a striking contrast against the transparent satin glass, giving the entrance an air of elegance and modernity. Our standard door colours are; grey, black and white, and available with the long contemporary stainless steel bar handles or traditional style door handles.
Modern Aluminium Front Door Range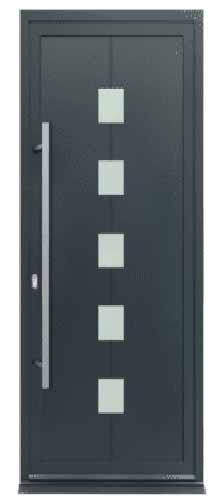 Belper Aluminium Front Door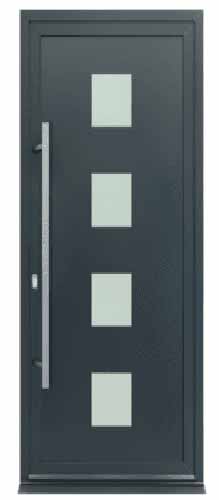 Cambridge Aluminium Front Door
Camden Aluminium Front Door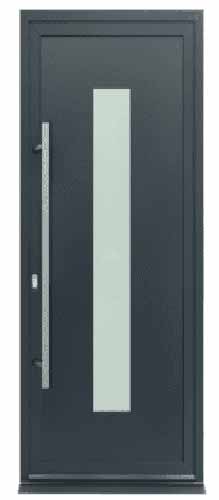 Chiswick Aluminium Front Door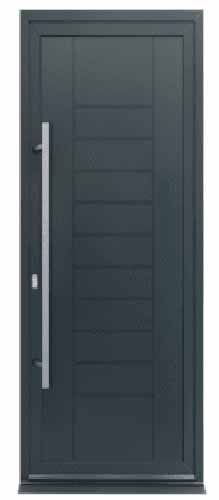 Cobham Aluminium Front Door
Dulwich Aluminium Front Door
Esher Aluminium Front Door
Hammersmith Aluminium Front Door
Hampstead Aluminium Front Door
Knightsbridge Aluminium Front Door
Mayfair Aluminium Front Door
Oxford Aluminium Front Door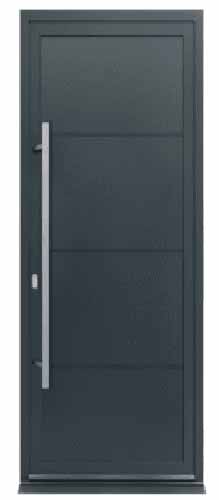 Putney Aluminium Front Door
Richmond Aluminium Front Door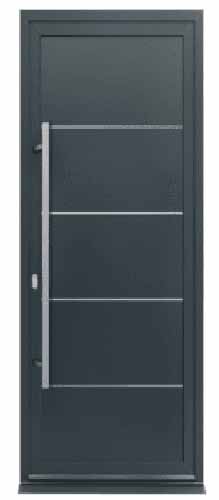 Westminster Aluminium Front Door
Windsor Aluminium Front Door
Durability and Strength: The Aluminium Advantage
When it comes to durability and strength, aluminium outperforms many other materials such as timber, upvc and composite, commonly used for entrance doors. Aluminium is known for its robustness, making it an excellent choice for properties in areas prone to some of the UK's extreme weather conditions or high levels of foot traffic.
Furthermore, aluminium front doors offer exceptional resistance to rust, corrosion and warping. Unlike wooden doors that may require regular maintenance or replacement due to weathering, aluminium doors can withstand the test of time with minimal upkeep.
Energy Efficiency and Insulation Properties of Aluminium Front Doors
Aluminium doors are not only visually appealing and durable but also offer exceptional energy efficiency and insulation properties. Constructed using 1.5mm powder coated alumimium sheets bonded to a Bre A+ Rated CFC free expanded panel polycore along with the insulated door panel and polyamide thermal barrier and sound insulation capabilities, these doors create a comfortable and peaceful living environment. Furthermore, their durability, low maintenance requirements and eco-friendly nature make them a smart choice for any homeowner. So why compromise when you can have it all with one of our Attlas aluminium front doors?
Furthermore, aluminium front doors contribute to the energy efficiency of a building, potentially reducing heating and cooling costs. Additionally, they enhance the overall aesthetic appeal, which can increase the value of your property.
For further information on our external composite doors and lead times please contact out friendly sales team.