Door Security
Your door comes with a Secured by Design multipoint locking system and will be PAS24 and BS6375 approved and have a kitemarked cylinder lock as standard. The locks feature a cylinder which is impossible to bump or break. All tested to the latest BS6375 security standards.
Yes, your new door does look beautiful, but it also has to live your life. It will need to cope with regular scrapes, knocks and bangs, and trial by small child. That's why we put our door through its paces in the BSI BS6375 test. That involves opening and closing the door 50,000 times – because they're obsessed with the quality of those hinges and making sure you can use your door for years - and years - to come.
Ultion TS007 3 Star Sold Secure Diamond Cylinder
The Ultion cylinder is one of the most secure on the market - so much so infact that no test has beaten it. The cylinder has passed all major British standards test for security without the need for cylinder protectors or extra secure door handles. These tests include the highest TS007 standard (3 star) and the extended Sold Secure Diamond test, which is more rigorous and designed by the Master Locksmith Association.
LOCK DOWN MODE
Ultion cylinders feature a 'Lock Down Mode' when it detects forced entry and activates an attack lock directly into the central cam. Even if the most determined intruder gets past Ultion's two sacrificial sections he won't get to the attack lock because it is protected deep inside a solid molybdenum core and secured with a dedicated retaining pin.
Even after an Ultion cylinder has thwarted an intruders attempt, the door can still operate the lock normally from inside - leaving then homeowner in complete control of their security.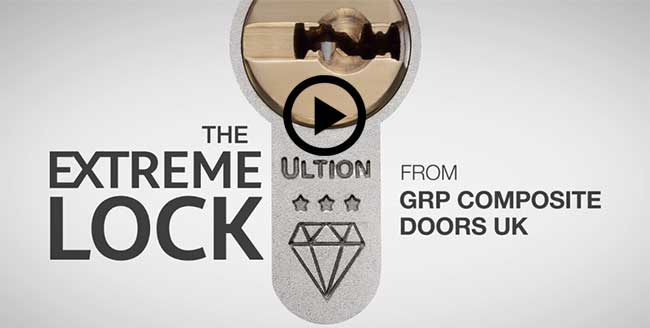 High Security Yale Magnum Cylinder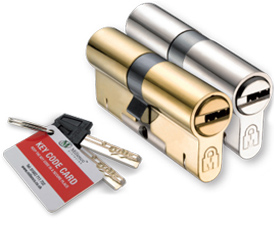 The Magnum has been subjected to extensive tests and is one of the most secure cylinders on the market. It's anti-bump, anti-snap, drill, pick, tamper, torque and force resistant. It will withstand attempts to saw, wrench, corrode or even burn it out - in fact it can resist anything the most determined burglar can throw at it. Oh - and it comes with a lifetime warranty too.
The Millenco Magnum cylinder door locking system has been tested to the highest grade of the BS EN 1303:2005 standard, is fully approved by the BSI and carries the Kitemark. Under the EN 1303 Grade 6 durability, the Magnum cylinder completed 100,000 cycles and under EN1303 Grade 2 Security, the cylinder achieved the maximum resistance to physical attack.
MAGNUM unique, high precision 12 telescopic pin tumbler system
Superior masterkeying possibilities
Cylinder design that prevents lock bumping
Optimum resistance against physical attack and picking
Smooth and reliable operation
Pick resistance
Superior physical strength
3 keys

ERA Vectis Cylinder-free Lock
The ERA cylinder free lock is the latest high security option. With a traditional mortice key the door doesn't need a euro cylinder because the key engages directly with the multi-point lock. No cylinder means no risk of the door being opened by a burglar snapping, bumping or manipulating the cylinder. The lock edge of the door is then completely wrapped in a 3mm powder coated aluminum strip, top to bottom and front to back creating a seamless single finish.
Combine the lack of cylinder with the patented interface between the mortice mechanism and the multipoint lock, the hardened steel anti drill plate and the 2 opposing hook lock configuration - doors with this lock are PAS024 accredited and offers the same level of protection as doors supplied with TS 007 3 Star cylinder and handle combinations. Doors with the Fab n Fix or stainless steel furniture ranges can be built using the ERA mortice lock for no difference in price, and are supplied with 3 traditional mortice keys as standard.
Security Locks
Superbly engineered and manufactured in Germany the Winkhaus Trulock locking system is approved by the Police 'Secured by Design' security initiative and offers excellent security for your door.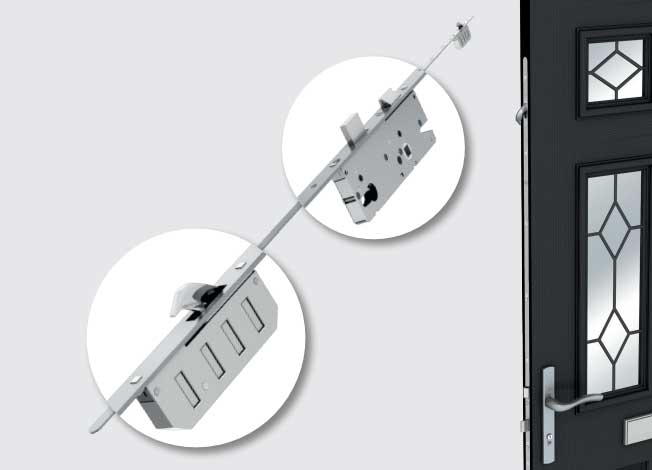 Security Accreditations & Testing
Those strict BSI people do full weather testing, and security testing, and more security testing (PAS024). Because they're particularly obsessive, they test every feature of the door. At the end of it, your door is awarded with one of the BSI's highest accolades, a BS6375 & PAS024 award.
The doors are tested by the BSI by spraying six litres of water every minute directly at the door in their test chamber. That's a serious amount of rain.
Our doors are tested in a pressurised chamber to simulate gusting winds. The tests start at 500 Pascal – 63 miles an hour. Then the BSI turned those gusts up to the equivalent of 80 miles an hour (800 Pascal). That's stronger than a hurricane.