Composite Door Side Light Styles & Combinations
Fully glazed, fully glazed with centre transom bar*, flag windows and composite side panels are available to compliment your door and with a choice of frame colours and glass designs to match your door. All side panels are custom made to your required size and manufactured as a separate frame, supplied with an heavy duty 20mm aluminium coupler and cover trims to help ensure extra strength and rigidity.









Composite Side Panels
Our GRP composite side panel offers a fantastic choice of style and design and will vastly improve the appearance of your entrance. You can choose from 7 different styles and many glass options but, uniquely you can have a choice of width (491mm-706mm). All the composite side panels can accommodate a letterplate.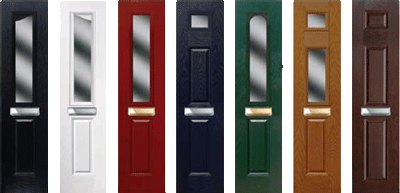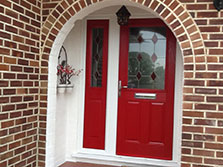 Composite Side Panel Prices
£280
£325
£335
£365
£365
£365
£420
£420


£405
£360
£350
£350
£350
£370
£370
Glazed Side Panels
Glazed side lights come with a choice of Pilkington energy saving clear or textured backing glass, if for example you choose the crystal diamond on stippolyte glass design in your door - the backing glass in the side panel will be stippolyte to match your door.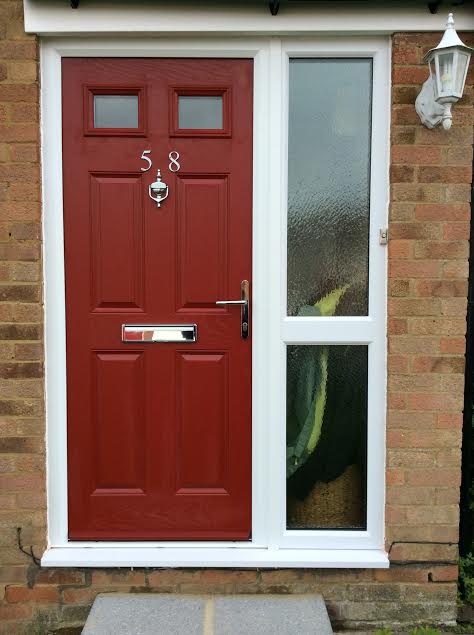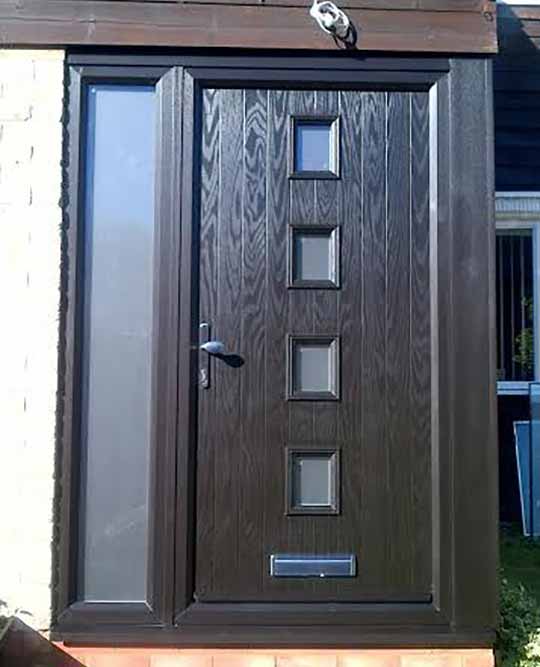 Glazed Side Panel Prices

Width (mm)
Height (mm)
270 - 500
501 - 1000
up to 1600
£ 150.00
£ 225.00
1601 - 2200
£ 185.00
£ 275.00
2201 - 3000
£ 225.00
£ 350.00

Glazed Side Panel with Transom Bar Prices

Width (mm)
Height (mm)
295 - 500
501 - 1000
up to 1600
£ 175.00
£ 250.00
1601 - 2200
£ 210.00
£ 300.00
2201 - 3000
£ 250.00
£ 375.00