Premium Secure Solid Core Timber Composite Doors
GRP Composite Doors UK offer a premium range of beautiful, traditional and modern style solid core timber composite doors, engineered with all the reliability of a composite door, to deliver exceptional strength, security and performance. Every timber composite door is made with a robust Nordic wood core, the best materials and exceptional standards of design and construction – every door in the range we supply is certain to enhance your property.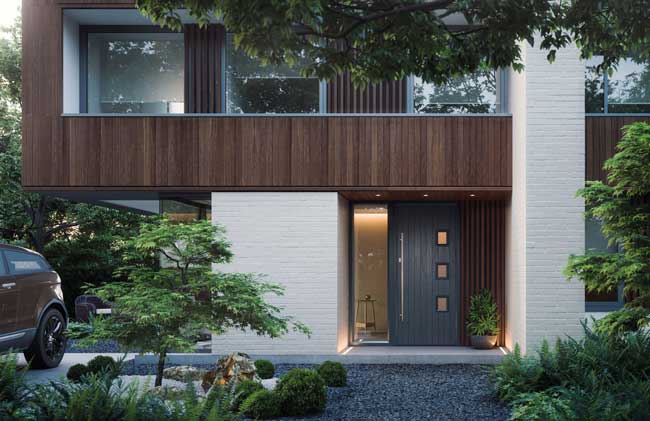 Fitted with a Secure by Design PAS024 approved multipoint hook lock system and Ultion TS007 3 Star Sold Secure Diamond Cylinder as standard, offering the utmost protection for your home and family. Solid core door prices start from only £549 inc VAT and with free delivery in just 9 working days.
Solid Core Door Range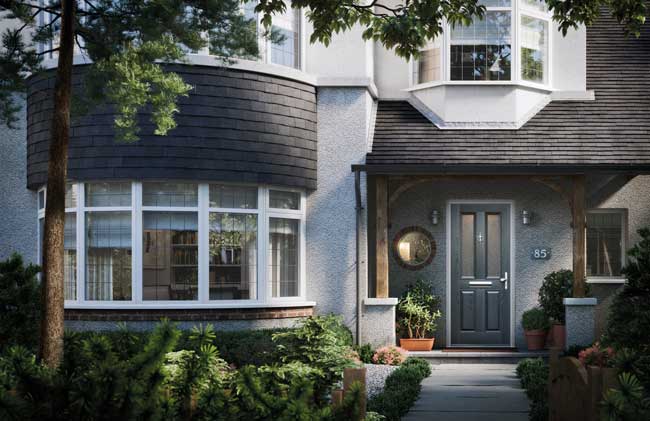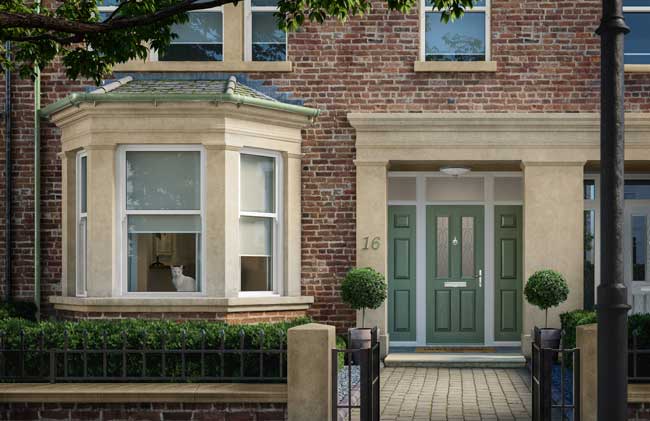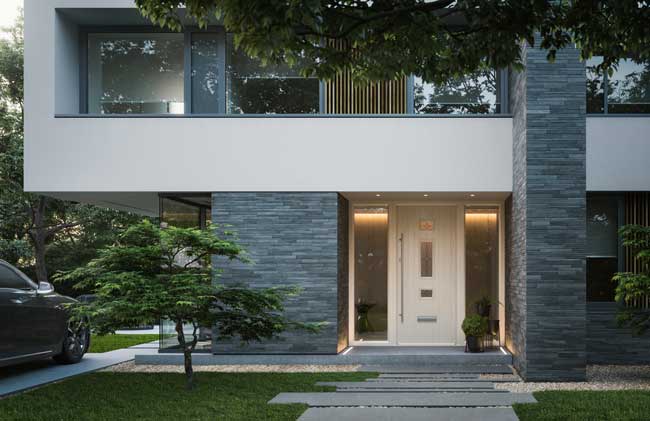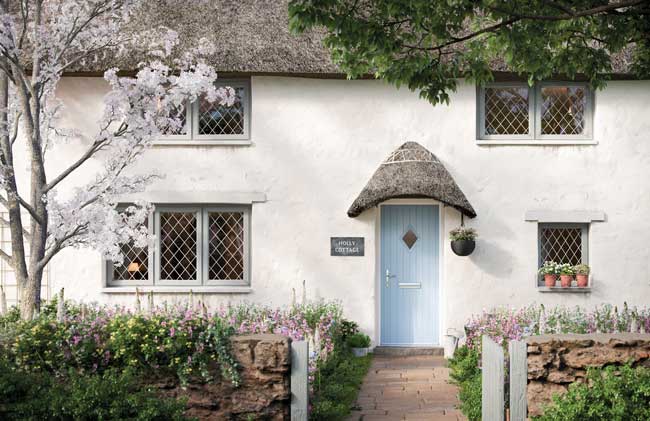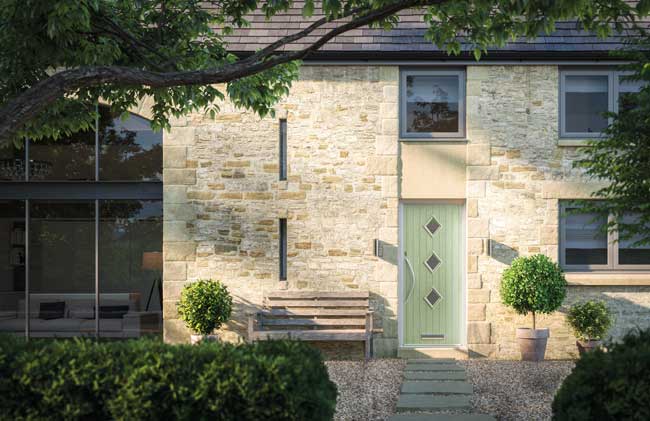 Have a question or would like a quotation?
Please get in touch on 01530 515160 or email sales@grpcompositedoors.com
Contemporary Door Hardware
Available with our 4 contemporary hardware suites all with matching door knockers and letterplates in a brushed stainless steel finish. Make a statement with our range of modern furniture suites which can transform your timber composite door into a real entrance feature.
Choose from the Long Bar handle suite, the elegant Bow Handle suite, the ultra modern Square suite or the timeless Classic suite.
Please visit the contemporary hardware page here for our full range of hardware available - http://www.grpcompositedoors.com/contemporary-hardware.php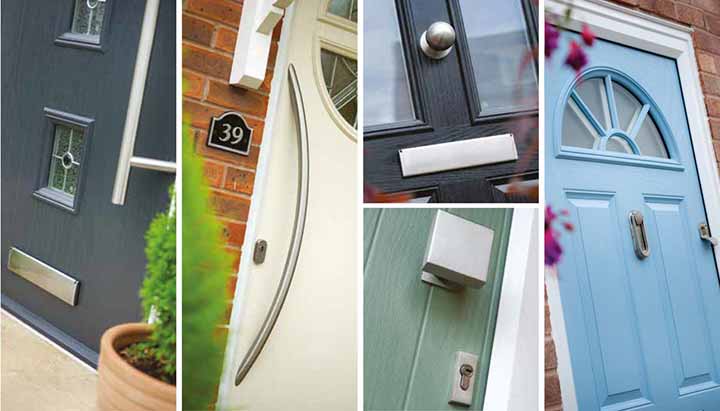 Door Colours
Our solid core door can be as unique as you like. Choose from a superb range of door colours; poppy red, duck egg blue, black brown, white, black, blue, red, green, oak, darkwood, cream, grey and chartwell green.
We also offer 9 external frame colours - white, mahogany, cherrywood, oak, white grain, black-brown, grey, cream and chartwell green - to compliment your new timber door colour. All of available with gold, chrome, black, white, graphite and brushed steel contemporary hardware.
| | | | | | | | | |
| --- | --- | --- | --- | --- | --- | --- | --- | --- |
| | | | | | | | | |
| White | Cherrywood | Mahogany | Oak | Whitegrain | Black Brown | Chartwell Green | Cream | Grey |
Have a question or would like a quotation?
Please get in touch on 01530 515160 or email sales@grpcompositedoors.com
Ultion TS007 3 Star Sold Secure Diamond Cylinder
The Ultion cylinder is one of the most secure on the market - so much so infact that no test has beaten it. The cylinder has passed all major British standards test for security without the need for cylinder protectors or extra secure door handles. These tests include the highest TS007 standard (3 star) and the extended Sold Secure Diamond test, which is more rigorous and designed by the Master Locksmith Association.
LOCK DOWN MODE
Ultion cylinders feature a 'Lock Down Mode' when it detects forced entry and activates an attack lock directly into the central cam. Even if the most determined intruder gets past Ultion's two sacrificial sections he won't get to the attack lock because it is protected deep inside a solid molybdenum core and secured with a dedicated retaining pin.
Even after an Ultion cylinder has thwarted an intruders attempt, the door can still operate the lock normally from inside - leaving the homeowner in complete control of their security.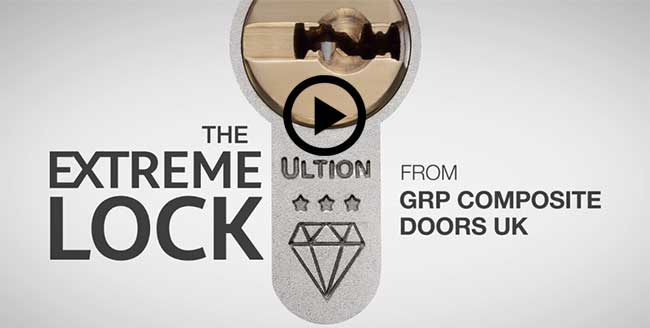 Have a question or would like a quotation?
Please get in touch on 01530 515160 or email sales@grpcompositedoors.com