You are here: Home > Door Hardware
Door Hardware
To further enhance the look of your new composite door, we offer a fantastic range of elegant door furniture available in a variety of colour finishes including chrome, gold, black, graphite and white.
Fab n Fix Furniture
The Fab & Fix 'Hardex' finish is extremely resilient. The electro colour finishes are applied to every part of the elegant and conventionally styled furniture range.
Contemporary Furniture
We offer 4 contemporary hardware suites all with matching door knockers and letterplates and all the furniture is made from brushed stainless steel. Please visit our contemporary hardware page for further information.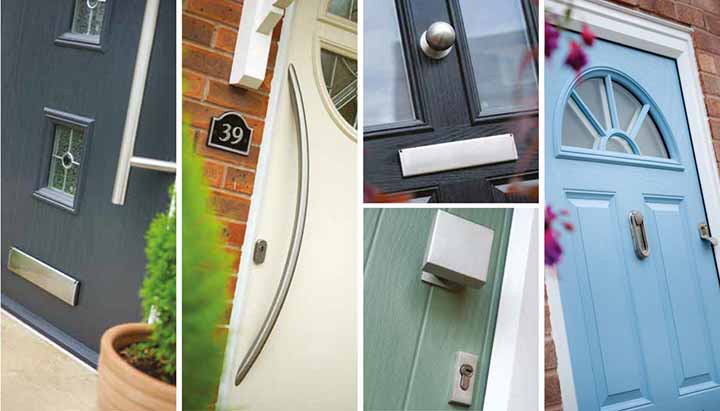 Handles
As standard all composite doors are supplied with a lever/lever handle system, the option of upgrading to the lever/pad or lever/lever split spindle system is available for £25. Upgrading to a split spindle handle system will help protect your home from burglary. With this handle when your door is closed the centre latch will not be released by moving the outside handle, unless you have the key that is!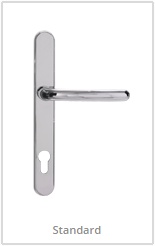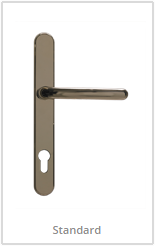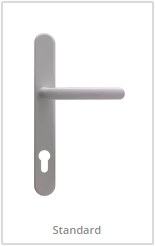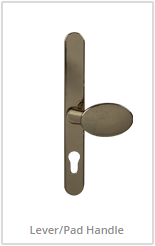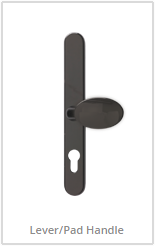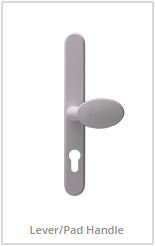 Letterbox
The 180 degree opening letterbox is available for £40. Its super-strong frame and flap are both solid dye cast metal. The nylon brush inside stops the drafts and we seal your letter plate twice to make sure it will stand up to any wind and rain. The flap is fully sprung loaded - so it closes perfectly every time. And it opens to 180 degrees. Which means even big packets and your favourite Sunday paper will post through easily.
Knocker
We offer a Victorian urn knocker plus optional spy for £15 and £20 respectively. All finishes salt spray tested to 480 hours (BS EN 1670: Class 5).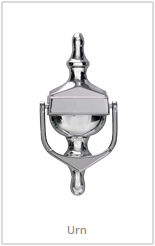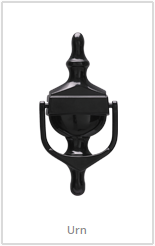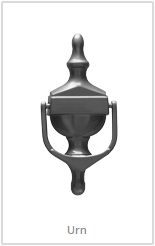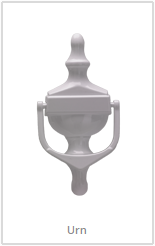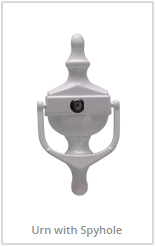 Spyhole, Security Chain & Numerals
Door numbers and letters are available for £5 each, A-E and 0-9 in chrome, gold, black and graphite to compliment your hardware suite. Those wanting extra security we offer a security chain for £15 and a spyhole for £15.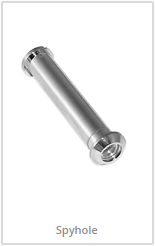 Yale Superior cylinder
The Yale TS007 1* cylinder has been subjected to extensive tests and is one of the most secure cylinders on the market. It's anti-bump, drill, pick, tamper, torque and force resistant. It will withstand attempts to saw, wrench, corrode or even burn it out - in fact it can resist anything the most determined burglar can throw at it. All of that is still guaranteed and now the cylinder is officially branded with the Yale name, giving you the extra peace of mind of a leading industry name you know you can trust.
Oh - and it comes with a lifetime warranty too.
Ultion TS007 3 Star Sold Secure Diamond Cylinder
The Ultion cylinder is one of the most secure on the market - so much so infact that no test has beaten it. The cylinder has passed all major British standards test for security without the need for cylinder protectors or extra secure door handles. These tests include the highest TS007 standard (3 star) and the extended Sold Secure Diamond test, which is more rigorous and designed by the Master Locksmith Association.
LOCK DOWN MODE
Ultion cylinders feature a 'Lock Down Mode' when it detects forced entry and activates an attack lock directly into the central cam. Even if the most determined intruder gets past Ultion's two sacrificial sections he won't get to the attack lock because it is protected deep inside a solid molybdenum core and secured with a dedicated retaining pin.
Even after an Ultion cylinder has thwarted an intruders attempt, the door can still operate the lock normally from inside - leaving then homeowner in complete control of their security.